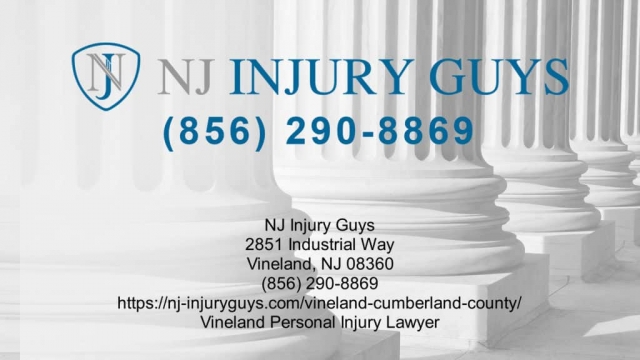 The esteemed attorneys, who are highly experienced in medical malpractice claims, are now representing individuals and families in Vineland who have suffered a birth injury. NJ Injury Guys Vineland knows that, sadly, birth injuries happen often, and that many can have lifelong impacts for both the mother and baby.
More information is available at https://nj-injuryguys.com/birth-injury-lawyer
NJ Injury Guys Vineland now has a specific branch dedicated to working with birth injury claims because the latest figures show that birth injuries are still common in the United States, with 7 out of every 1000 babies being born with some form of birth injury.
The latest research also reflects that most birth injuries result from the delivery practices employed by the healthcare provider in charge of the birth, with the improper use of tools like forceps often to blame, or inducing birth too soon or too late.
Moreover, NJ Injury Guys Vineland understands that within a medical system that is still rooted in a patriarchal model, many birthing mothers state that their birth wishes are ignored and their natural maternal instincts are similarly discredited.
As such, should a birth injury have resulted from an interventionist procedure that a birthing mother did not wish to proceed with, the attorneys especially suggest that she come forward and make a claim for compensation.
NJ Injury Guys Vineland appreciates that, in the wake of a birth injury, most parents do not know what to do, and do not realize that justice is available to them. Therefore, they encourage parents who have had a baby born with brachial plexus injury, bone fractures, spinal cord injury, brain or head trauma, cerebral palsy, or Erb's palsy – which are all common birth injuries – to speak to them about their options.
NJ Injury Guys Vineland takes on all birth injury and medical malpractice claims on a no-win, no-fee basis.
A spokesperson for the personal injury attorneys said, "Do you have doubts about your healthcare provider's diligence during childbirth? If you or a loved one have been injured due to a birth injury, our medical malpractice law firm can help. Contact us today for a free consultation and to learn more about your options."
More details can be found at https://nj-injuryguys.com/vineland-cumberland-county
NJ Injury Guys Vineland
+1-856-290-8869
2851 Industrial Way
United States
COMTEX_425157970/2764/2023-02-23T14:15:55
Disclaimer: The views, suggestions, and opinions expressed here are the sole responsibility of the experts. No Study Champ journalist was involved in the writing and production of this article.