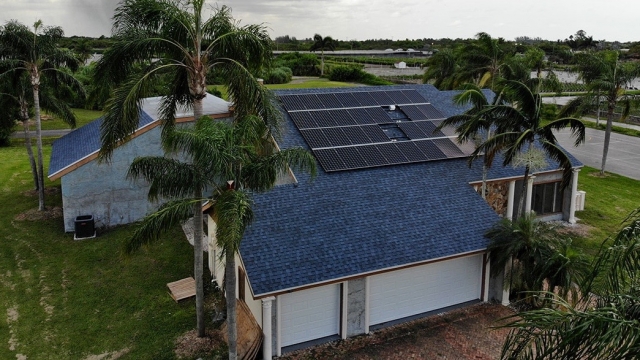 Solar Construction is now helping households make the switch ahead of potential changes to the way in which one of the state's primary utility providers, the Florida Power & Light (FPL) Company, is seeking to recover the storm costs of 2022.
More information is available at https://solarconstruction.us
In light of the proposed changes to FPL's billing rates, the service update ensures that electricity bills stay as low as possible for Doral homeowners. If approved by the Florida Public Service Commission, the utility company's adjustments will take effect in the upcoming April and will increase the average 1,000-kWh residential electricity bill by around 10%.
As such, there is more incentive than ever for homeowners to partner with Solar Construction and opt for self-sufficient energy systems which, in addition to minimizing environmental damage, save Floridians a lifetime average utility cost of 68%.
Combining year-round sunshine with government solar incentives, the state is the ideal location for homeowners interested in reaping the benefits of clean electricity systems. Specifically, Solar Construction will help clients switch to NEM (net energy metering). This system returns any excess energy a panel owner produces to the grid in exchange for account credit from the utility company.
'When you install a solar panel system, you freeze the electricity rate for the next 50 years', a spokesperson for Solar Construction LLC explained.
In 2022, the installer was recognized by Expetise.com as one of the local top firms. Its team of technicians and project managers helps customers choose from a range of top-of-the-line clean energy production systems, including panels from Enphase, SolarEdge, SMA, Generac, Aptos, Mission Solar, Jinko, IronRidge, and Unirac. Moreover, they will oversee projects from initial planning to installation, as well as leverage over 20 years of experience to help customers choose the best solar plan for them.
A company representative said "Our goal is to change the way the community gets power energy and we do that by simplifying the process as much as we could. We manage every single part of the project from beginning to end always with the cutting-edge technology available"
More information can be found by visiting https://solarconstruction.us or by calling +1-305-458-3952.
Solar Construction LLC
3740 NW 80th St,
United States
COMTEX_425058166/2764/2023-02-22T13:48:20
Disclaimer: The views, suggestions, and opinions expressed here are the sole responsibility of the experts. No Study Champ journalist was involved in the writing and production of this article.