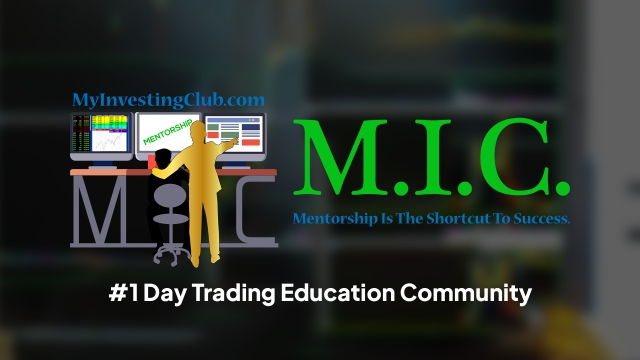 The latest launch expands the scope of MIC's comprehensive syllabus of day trading resources, accessible through its chatroom community and flagship mentorship program. The platform's learning model is built upon the expertise of professional traders – a panel of seasoned mentors who have condensed the complexities of day trading into a relatable and affordable training package for beginners.
More details can be found at https://myinvestingclub.com
The announcement underlines MIC's commitment to helping its members become self-sufficient in the stock market, delivering consistent results via the acquisition of skills, techniques, and proven methods for rapid position trading. The mentoring team draws from numerous market approaches to help broaden subscribers' skill sets while offering helpful critiques and guidance on their performance.
The addition of stock scanning coaching provides MIC members with another helpful skill to aid their trading practice. Stock scanners are specially-designed software programs that filter thousands of stock options to find tradeable candidates that match a specified set of user criteria. This type of software, when used correctly, can save traders hours of manual searching and identify potentially lucrative opportunities that the human eye might otherwise miss.
Hedge fund strategies also find application within the day trading space. MIC subscribers can learn how to balance risk with a deeper understanding of the market's overall trajectory to deliver larger returns.
The mentorship program provides industry-leading access to a personal trading coach for one-to-one sessions via direct message or voice call. Mentors are reachable seven days a week to answer any questions and offer guidance. Group mentoring sessions are also available.
Mentorship subscribers are given automatic membership in the chatroom – a global community of like-minded traders, all willing to share their experiences and tips for practice. A weekly webinar series provides regular updates on the current state of the market while daily trading blueprints give members a head start on the day's business before the market even opens.
A spokesperson says, "Mainstream trading education often teaches good people terrible trading habits and as a result, they never really get a fair shot at making it as traders. We set out to change that by offering people a real, professional day trading education and in doing so build the benchmark trading community for consistently profitable traders."
For more information, go to https://myinvestingclub.com
My Investing Club
979 Story Road
STE 7078
United States
COMTEX_424980169/2764/2023-02-21T16:18:00
Disclaimer: The views, suggestions, and opinions expressed here are the sole responsibility of the experts. No Study Champ journalist was involved in the writing and production of this article.